SEARCH
LANGUAGE
FOLLOW US ON
FEEDBACK

Jayantilal Gada, of PEN India Ltd, is a rare Bollywood producer who had a very fruitful 2022. In an exclusive interview to Bollywood Hungama, he explains how he managed to have such a good innings at a time when the industry suffered a lot. He also opened up on his future plans and shared interesting details about his film RRR (2022), which is all set to rock the show at the Oscars.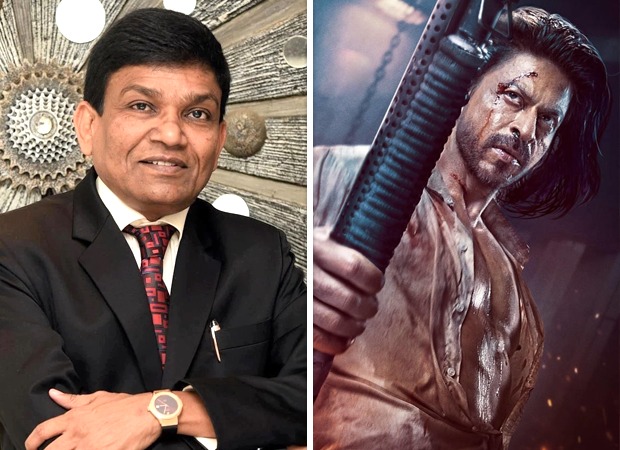 How was 2022 for you and the industry?
For us, 2022 was superb and the best year that we have had yet. We made some tough calls. The Covid-19 wave was going on and theatres were shut. Yet, we decided to back RRR in March 2020 hoping that when theatres will open, this film will rock the show. Gangubai Kathiawadi (2022) was also made during the pandemic. There was a lot of pressure and tempting offers from OTT platforms. Yet, we decided to hold back and wait for its theatrical release. That also was a fruitful experience. Most of the films we produced or distributed were successful. A few of our films did not work like Attack, Jersey, Cirkus, Vikram Vedha etc. But it didn't affect our company much. We are in a strong position.
Why didn't Vikram Vedha work according to you? Everybody loved it…
Neither we nor the production team of Vikram Vedha are able to reach a conclusion. After all, the film is well made and stars such a huge star like Hrithik Roshan. The directors also did total justice. During its release, it was said that remakes won't work. But that argument became null and void with the super-success of Drishyam 2. So, we can just say that it was bad luck.
Do you think that 2023 will be better than 2022 for the Hindi film industry?
There are challenges. In 2022, many Hindi films didn't work while South dubbed and even Hollywood dubbed films did very well. I believe Bollywood will be able to catch up only in 2024. Our filmmakers would take some time to understand what will work and what will not. Once they understand, they'll make the film accordingly and it will be able to release only in 2024. As for this year, we'll get films which were made with a different mind-set in 2021 or 2022. In Covid times, digital and satellite viewership was very strong. Our audiences saw a lot of content. Their tastes evolved and it added to the challenges of our filmmakers. I am sure they'll come out with flying colours. The industry is not scared. It's just a temporary effect.
The Hindi dubbed version of Akhanda was finally released on January 20. You had the rights to the film for a long time. What made you wait for so long to release it in cinemas?
We never planned to release Akhanda in theatres. A theatrical release means you need to spend on marketing and we were not convinced about its prospects. But our team got convinced due to the performance of Sita Ramam's performance in Hindi. It was released in cinemas a month after the release of its Telugu version and did well. Moreover, Akhanda in Hindi has not premiered on satellite or television. It's our good luck. Not just Sita Ramam, but even the way Karthikeya 2 and Kantara performed, despite featuring no popular names in the Hindi market, bolstered our confidence. This is because Akhanda's content is also quite strong, due to which we feel it has a chance.
However, Akhanda has released just 5 days before the release of the much-bigger film, Pathaan…
There's no comparison or competition with Pathaan. Ours is a small product. It's also a small release. We are releasing only in 300 screens. Pathaan, meanwhile, stars a very big superstar. The buzz is sky-high. Hence, there's no competition.
The Bollywood industry is quite hopeful that Pathaan will open well at least and it'll spell good news for the industry. Do you agree?
Yes, I do. I believe that it'll take the biggest opening ever for a Hindi film. If the content is strong, then Pathaan will have the biggest lifetime ever as well.
Last year, your film Chup (2022) was released on September 23, the day when multiplexes celebrated 'National Cinema Day' and charged just Rs. 75 for each ticket. On the day of Akhanda's release, the tickets were priced at only Rs. 99 as part of 'Cinemas Lovers Day' celebrations…
(Smiles) It's a coincidence that two of our films happened to be released when theatres kept this offer. From our side, we didn't intend to release Akhanda to take advantage of the Rs. 99 ticket offer. We had planned for a January 20 release. Dubbing and other factors took time. Moreover, Akhanda's lead Nandamuri Balakrishna also had another release on January 12, Veera Simha Reddy. That's why we locked January 20 as the release date. Or else, we could have released it on January 12 or 13.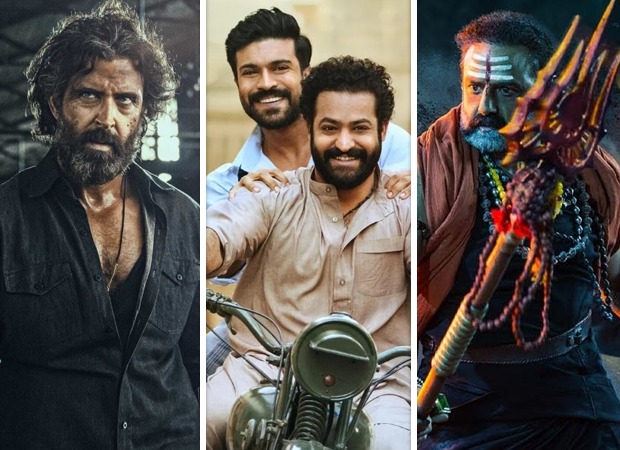 The way footfalls went on a high on National Cinema Day reignited discussions on ticket pricing. Do you believe that less ticket prices can mean more footfalls?
It varies from film to film. Our first challenge is to persuade the audience to get into the cinema halls. Secondly, we have to ensure that they get entertained for 3 hours. Thirdly, the food and beverages are very costly. So it's a combination of all these factors. You need to ask yourself – where can you cut down? And it's only the ticket price where you can make reductions.
Can't the food and beverage prices come down?
We are trying our best to convince multiplexes but they also have their challenges. They need to pay rent, salaries of employees, run the company etc. When you hear about their woes, humko aisa lagta hai ki inko toh film free mein hi deni chahiye (laughs)! And when you hear about production challenges, you wish that the actor or director should work for free. Obviously, that's not possible. We live in a practical world. So wherever it's possible, depending on the film, prices can come down. Anyway, event films are not going to come every week. Rather than shows running empty, it's better that rates are slashed and audiences are given the incentive to come to the cinemas. The moviegoers should not stay away from the big screen.
Another discussion going on is the reduction of star fees. Do you think it'll happen?
Yes, these discussions are going on but I don't think it'll happen. Let me give you an example. An employee is being paid Rs. 1 lakh a month as salary and if you ask him to charge only Rs. 50,000, he'll obviously refuse. Instead, he's hoping that he can get an increment and be paid Rs. 1.10 lakhs. Uska ghar Rs. 50,000 mein bhi chal sakta hai. But he feels that if he accepts a cut in his salary, he'll get degraded. Logon ko kaam ko kaam ki tarah dekhna chahiye. We all need money to run our houses and our companies. But if you are a part of an industry which is facing a tough time, you should be understanding.
Could you tell us about your 2023 projects?
We are in discussions on several projects. But nothing is locked yet except for two films. We are going to launch two South actors in Bollywood. One is Bellamkonda Sreenivas. He features in the remake of S S Rajamouli's Chhatrapati (2005). The other is Thakur Anoop Singh's Singham 3 (2017) remake. Both films are ready. Once our team gets free from RRR, we'll plan the release of these two films.
What work is left on RRR?
As of now, we have aired the film in 9 languages worldwide like Telugu, Hindi, Tamil, Malayalam, Kannada, English, Portuguese, Spanish and Turkish. And now we are dubbing the film in Marathi, Odia, Bengali and Bhojpuri. The work is going on as we speak. These dubbed versions will be played on television and digital.
Are you going to attend the Oscars?
No. We were the presenters in Hindi. We are happy with the success we got. This is the domain of creative people. They should be attending the awards ceremonies. We'll celebrate here. We are also planning to re-release RRR in cinemas in March, around the Oscar ceremony.
Your birthday is just a week after the Oscar ceremony. Can we expect double celebrations?
(Smiles) Yes, last year, the 60th birthday bash was a success. This time, we'll celebrate RRR's Oscar win.
Also Read: Jayantilal Gada honoured with the UAE Golden visa
Catch us for latest Bollywood News, New Bollywood Movies update, Box office collection, New Movies Release , Bollywood News Hindi, Entertainment News, Bollywood Live News Today & Upcoming Movies 2023 and stay updated with latest hindi movies only on Bollywood Hungama.
No Releated Data
Skip this step for now
5000 characters remaining